Stay in your own home for as long as possible.
Our community care
Greenfield Court Community Care is named after one of our previous locations and is the name for our in-home care services. It was established in 2009 to operate in addition to our residential and extra care facilities. We recognised - and have met - a real need for high quality affordable care in the home.
Tailored care
We realise that many elderly people want to stay in their homes as long as possible, and we help them to do this by providing the additional support they need.
We provide a broad range of services to support our clients in their own homes. These services, (also known as domiciliary care services), include help with washing, dressing and going to the bathroom, as well as general personal care. Our professional carers make sure that medication is correctly managed and can also prepare meals, to ensure a well-balanced diet.
As well as the care services, we can also help with important tasks such as household chores, laundry, shopping, pet care, gardening, DIY and collecting prescriptions.
Our team
We understand that our clients need to feel comfortable and confident about the people providing domiciliary care. So, our home care team are each required to complete background checks as well as a comprehensive induction programme.
We are proud to train our staff to the highest levels, supervise them and carry out reviews on a regular basis.
We can help
If you are interested in home care for yourself or a relative, then we can help. We will visit you to discuss your needs, so that we can draw up a care plan that is suited to you.
If you want to find out more about any of our services or would like to offer your support, please contact our team today on 01423 888 777 or email info@hnha.co.uk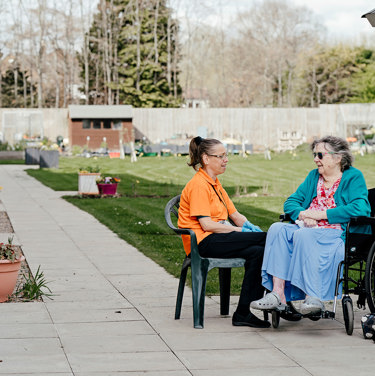 Enquire about our community care
If you'd like to enquire about Greenfield Court Care and the services we can provide you or your loved ones, please complete this form and a member of our care team will be in touch.