Extra Care Housing at The Cuttings
Our extra care team have a simple philosophy – to deliver personal care to those clients who need it, whilst allowing them their privacy and independence.
The Cuttings was built in 2018 and provides modern, safe facilities and attractive gardens. We have 55 unfurnished apartments, which can be decorated by our clients and their families.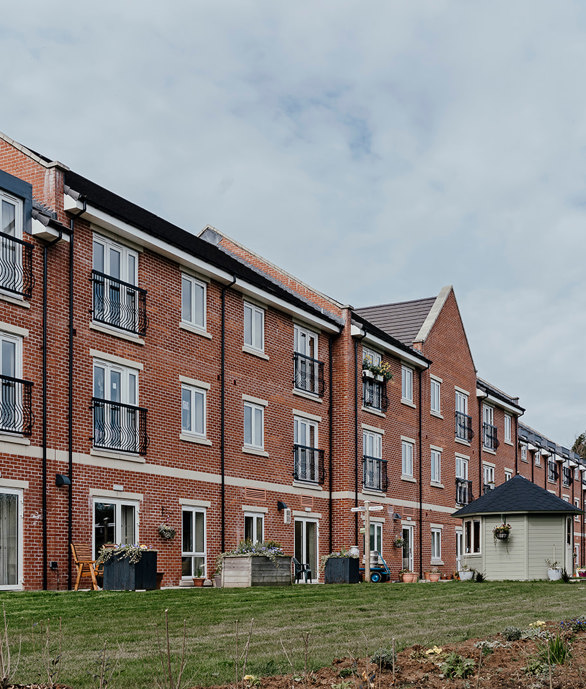 With a mixture of one and two-bedroom apartments and studio flats, each apartment is fully equipped and offers complete security and privacy. This is a modern, purpose-built community where elderly people can feel safe and looked after without giving up their independence.
Our restaurant, The Dining Car, is open from 12.30 pm – 2.00 pm for Lunch & 4.30 pm – 6.00 pm for Dinner. It is open to the public as well as our tenants and staff. Our catering team provide nutritious, well-balanced lunches and dinners seven days a week.
Our clients have access to an onsite team who provide care 24 hours a day. They can meet clients individual needs, including providing specialist care for those living with dementia.
If you are unable to continue supporting yourself in your own home but you're not quite ready for full residential care, then The Cuttings provides that perfect balance.
We also have a community hub and a commercial kitchen to meet the growing demand for our hot food delivery service, through which we deliver up to 1,000 meals a week!
There is a constant demand for all our services and we work exceptionally hard to ensure that our standards never drop. As a not-for-profit organisation, we do not have huge financial reserves. So, we rely greatly on the generosity and support of the local community. You can help us continue making a difference by donating, volunteering or fundraising.
Click here to view The Cuttings brochure.
If you want to find out more about any of our services or would like to offer your support, or know of someone who requires extra care supported living, please contact our team today on 01423 888 777 or email info@hnha.co.uk.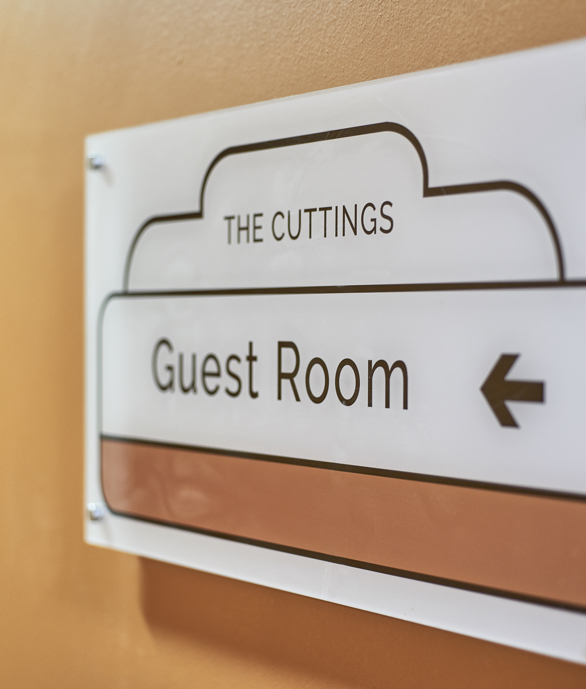 Guest Suite Bookings
We have a Guest Suite at The Cuttings which can be booked by the family and friends of our clients.
Our Guest Suite is modern and fully equipped and provides everything you needs to make your visit with us a comfortable experience.
Get in touch with us for more information or to find out how to book.