Carl Hotson – Acting Chair
Carl is a Chartered Accountant with extensive financial, business planning and managerial experience in both private and charitable organisations, including social housing, care homes and domiciliary care. Carl was a Trustee board member and chair of the Audit and Risk Committee at Action Housing and Support for several years until 2017.
He recently retired as Business Planning Manager at a large Housing Association and is now committed to helping Harrogate Neighbours to continue to flourish.
Georgina Mitchell
Georgina joined the HNHA Board of Trustees in September 2017. Having left a 17-year long career in Investment Management and Stockbroking in 2016, Georgina completed the Financial Times Non-Executive Director Diploma in March 2017.
She is now concentrating her efforts on trustee and other non-executive roles where the financial and governance knowledge gained from these experiences can be applied. In her spare time, Georgina loves to cook and try out extreme sports.
Keith West
Keith joined the HNHA board in September 2019. Keith is a Chartered Safety Professional (CMIOSH) and the Risk Management Director at PEMCO Safety Ltd, a Harrogate-based consultancy and advisory practice delivering safety risk management services to private, public and third sector clients, including several Housing Associations across the UK.
Keith is also a qualified and experienced facilities manager, a property manager, a building services engineer and a safety trainer. Keith hopes that his wide-ranging knowledge of commercial property management and risk management will be an asset to HNHA.
Brian Schur
Brian joined the HNHA board in September 2019. Brian is a Digital and IT Consultant with 25+ years working in all things Internet and IT. Having worked on a number of large complex Internet projects for central government (Cabinet Office, Deputy Prime Minister), Brian then joined the Superbreak executive board at the height of the digital boom taking them to a fully-fledged online travel agent.
He then set up his own Digital Consultancy in 2009, based in Boston Spa, and has been involved in some innovative project working with organisations in Chicago, Kyiv and Doncaster. Brian brings all his digital and IT experience to HNHA.
Gudrun Carlisle
Gudrun joined the HNHA Board of Trustees in December 2021. Gudrun is Services Director for Horton Housing Association overseeing a range of housing and support services in Bradford, Calderdale, Kirklees and North Yorkshire.
Gudrun has worked in the support and housing sector for over 25 years. Gudrun lives in Bingley with her husband, three children and two dogs.
Chris Watt
Chris joined the Board of Trustees in April 2023 and has worked for the NHS, in both local and national roles, for the past 14 years.
He previously worked with MPs and Ministers in Westminster for 10 years and has extensive public affairs, communications and engagement expertise.
Chris lives in Starbeck and is currently elected Chair of the Starbeck Residents' Association and a Trustee of the Starbeck Christmas Lights Appeal.
Marianne Tharby
Marianne moved from Leeds to Harrogate in 2021 and has worked with Children and Young Adults with physical and learning disabilities since 1977 in Safeguarding. Her experience and knowledge compliments Harrogate Neighbours aims and objectives.
She passionately believes in everyone having the right to self determination and to live their own lives with the support they feel they need.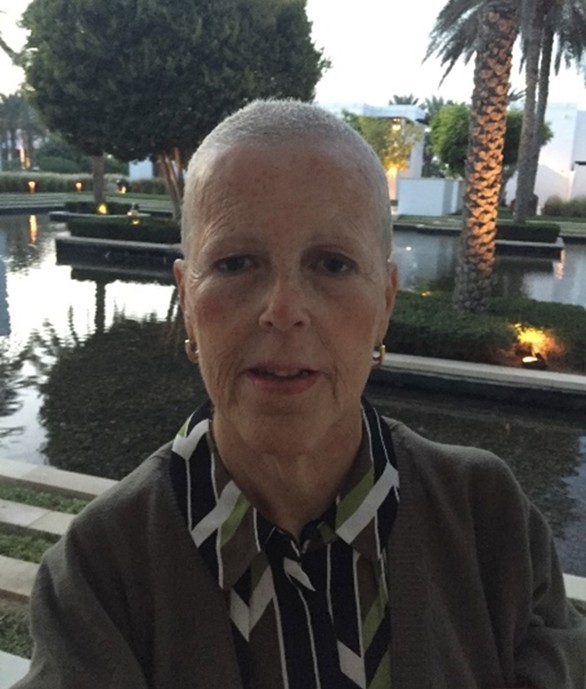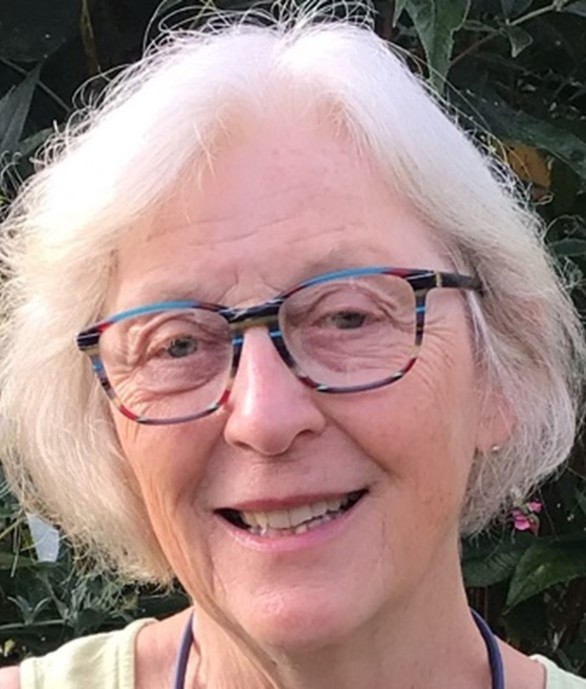 Beth Rimmer
Beth joined the HNHA Board of Trustees in September 2023.
She qualified from Liverpool University School of Medicine in 1997 and has had a varied medical career - working in general medicine and pharmacology, as a Medical Prescribing Adviser and latterly as a GP in Harrogate for 14 years with particular interest in medication and the elderly. She was an RCGP Carers Champion.
She served as a Trustee for the local counselling charity, Wellspring for 10 years.
In her spare time she enjoys walking (she wrote a guide to the Nidderdale Way as a retirement project), cycling, tennis and bridge and has recently learnt to sail.
Want to know more?
If you would like to know more about Harrogate Neighbours or are interested in becoming part of our team then get in touch. We are always on the lookout for exceptional people to join us as we continue to grow.