Sue Cawthray – Chief Executive
I have worked within the elderly sector for over 25 years, including hands on support and care; business management and strategic planning; marketing and fund raising. 
I use my skills and commitment to the health care sector and strive to make a difference to the people living in our local communities.
I'm passionate about support for and care of the elderly and their relatives. In particular, my specialist areas are dementia, nutrition and hydration.  I sincerely believe that it is paramount that older people are provided with a service where they live well with dignity, respect and choice.
I joined Harrogate Neighbours as the CEO in 2005 and have led the organisation to where it is today - a leading care provider in North Yorkshire County Council. 
In my spare time I volunteer as a trustee on two local Leeds-based charities that provide care and support services to the community. I'm a director of the Independent Care Group (ICG) and I am currently the National Chair for the National Association of Care Catering.  I also enjoy cake decorating, singing with my local choir and spending time with my family.
Denise McEvoy – Chief Operating Officer
I started working for Harrogate Neighbours in October 2017 as the Home Manager for Heath Lodge, which cares for 28 elderly Residents. Since then, I became the Chief Operating Officer in 2021, also responsible for managing Greenfield Court Care, providing  support to those who live in both The Cuttings and our local community.
Despite having worked in Social Care for over 30 years, I had not previously worked for a charitable status organisation. Since joining I have been amazed to see how a charity can manage and overcome the challenges we face in Health and Social Care.  Our diverse team feel valued and in turn, provide excellent care to all of our Clients, Tenants and Residents.  
Outside of work, I have supported people with learning and physical disabilities for the past 15 years. 
I am very family orientated and I would recommend anyone who shares these values to get in touch with Harrogate Neighbours, where you will feel right at home!
Anne Hardaker – Head of Finance
I started working for Harrogate Neighbours in June 2019.  I am the Head of Finance for the organisation, with over 30 years of accounting and financial experience, and I oversee the Finance Department, to ensure that we get the best value for money for our clients, tenants and residents.
Outside of work, I enjoy nothing more than spending time with my family and friends.  I enjoy the theatre, eating out and socialising.   I love to travel and my passport is a very treasured possession. 
Harrogate Neighbours is a fantastic organisation to work for and I thrive on being part of a team that really can enrich a person's life on a daily basis.
Harley Huggon - Registered Manager
I started working for Harrogate Neighbours in 2016 and became the Registered Care Manager for Heath Lodge (now Heath Lodge Community Haven) in 2021. This was my first full-time job and I have fond memories of getting to know the residents for the first time and expanding my knowledge and skills. Harrogate Neighbours invested in my knowledge and gave me the tools to complete my Level 5 Qualification in Leadership & Management.
I'm passionate about providing care that promotes our residents' independence, whilst also ensuring their safety as they manage their various health conditions. I provide the training for all of our staff at Heath Lodge Community Haven, and this is a part of my role I enjoy.
When I'm not at work, I like to spend my time baking and spending time with animals. At home, I have a Tortoise called Delilah and a Cocker Spaniel called Samson. Whenever we have dogs visit Heath Lodge, I can usually be found close by!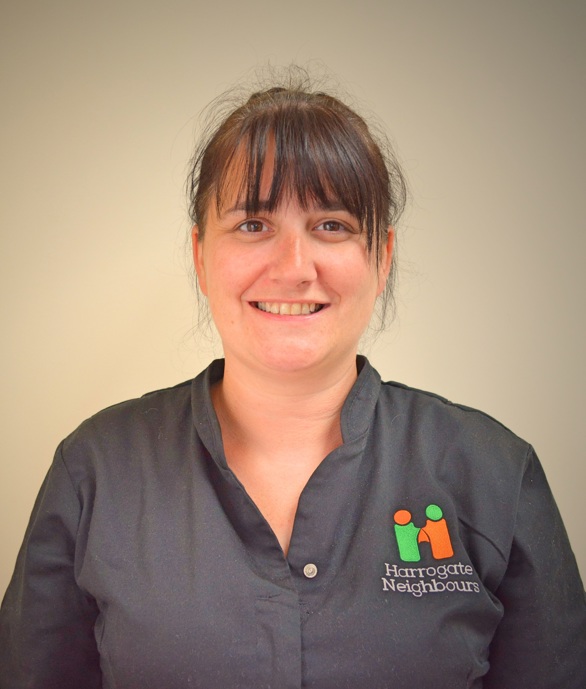 Lynsey Robinson - Registered Care Manager
I have worked at Harrogate Neighbours since 2011 where I started as a part time Community Care Assistant and found out very quickly that I had a love for the job and the ethos within the organisation.
I have 16 years' experience working in the care sector and have been encouraged, supported and trained as part of my personal developed to take up the roles as the Registered Care Manager for Greenfield Court Care in the summer of 2022.
I love being part of what Harrogate Neighbours stands for and how the organisation has grown and developed over the years, and the positive impact we make to so many people's lives every day within the local community.
It really is a team effort and a second family.
Jake McEvoy - Quality & Compliance Officer
I began working for Harrogate Neighbours informally in October 2020, I was quickly made to feel part of the family and joined on a full-time basis. 
Over the past decade, I've taken up various roles and dedicated myself to providing an excellent standard of care to service users around Yorkshire. A particular passion of mine is ensuring that those who lack capacity are supported appropriately to ensure that they can make their own decisions wherever possible. 
In my current role as Quality & Compliance Officer, I work closely with the Operational teams at both care sites, working alongside them to improve service delivery. I enjoy finding creative solutions to overcome challenging situations. During my time here, I've found that, as a not-for-profit organisation, Harrogate Neighbours are able to make decisions based on the quality of its services, without having to make decisions that instead prioritise profitability. 
Whilst being employed by Harrogate Neighbours, I've had the pleasure of meeting some incredibly committed carers and they are a major part of the positive atmosphere Harrogate Neighbours achieves.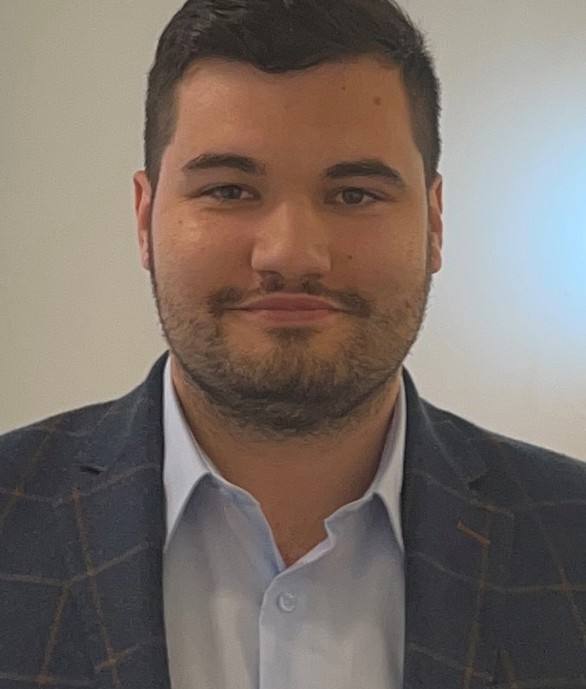 Want to know more?
If you would like to know more about Harrogate Neighbours or are interested in becoming part of our team then get in touch. We are always on the lookout for exceptional people to join us as we continue to grow.